Spring essentials ready for moto madness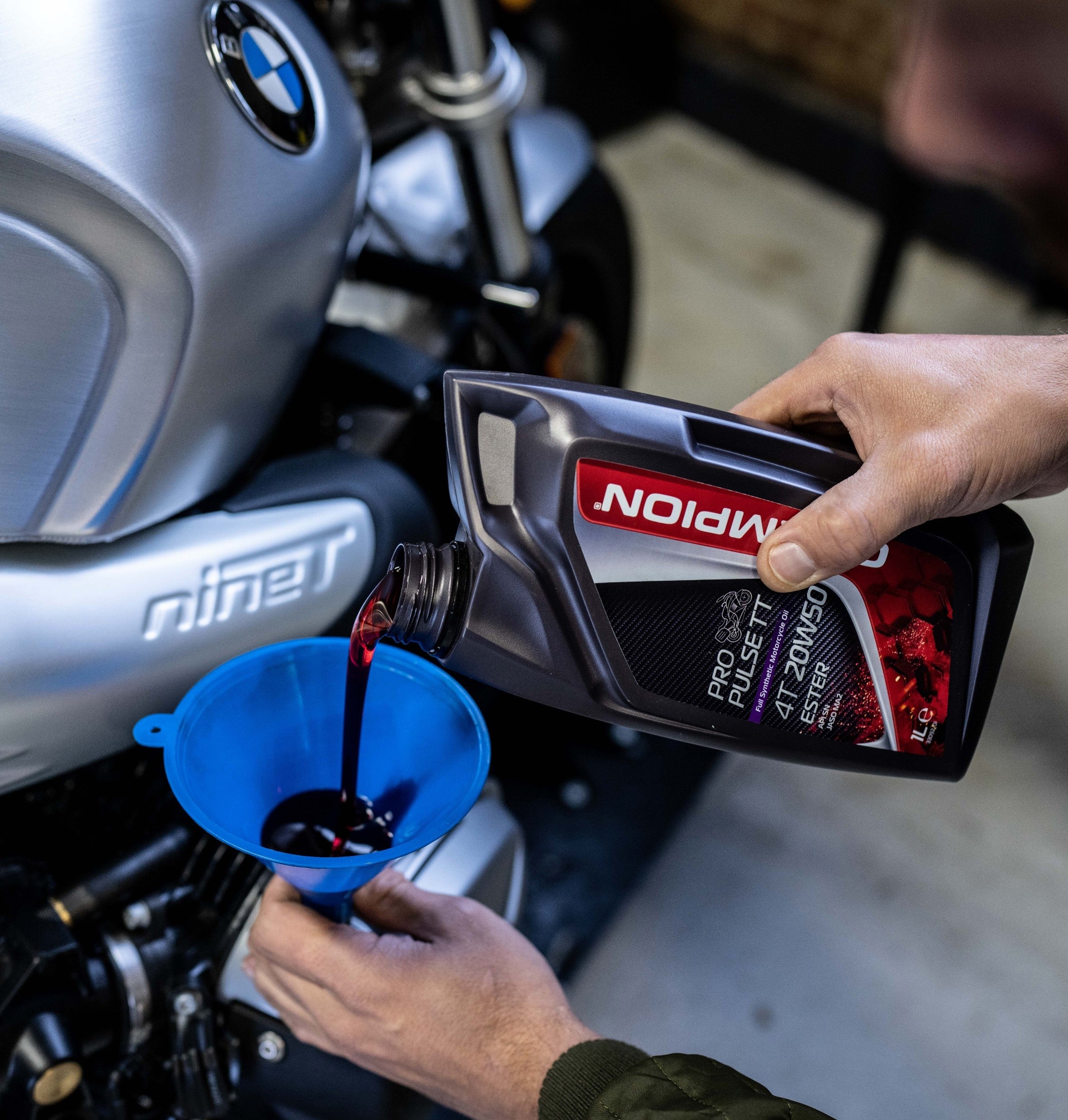 Whether you're off on a wilderness moto-camping trip or spending weekends carving the alps, ensuring that your bike is in top condition – and performance – before the season starts is essential.
We've prepared the essential tips and tricks to unleash the full potential of your motorcycle as you are returning to the road!
Tyres & Battery
Depending on how you've winterized your motorcycle, start by trying to turn on the ignition. If you're unable to start your engine, you may need to use a battery booster or a comparable device to recharge your battery. If you still can't get it to start, it looks like a battery replacement will be needed.
Before riding anywhere, check your tyres for both pressure and profile. Make sure that you still have sufficient tread and that the condition of the rubber has not deteriorated. Consult your user manual for correct tyre pressures and don't risk riding if they're underinflated – you might find it a tad difficult to turn!
Chain
Your chain should be checked every 500-1,000 kilometres for wear. If you're preparing for spring, it might have been a while since you last looked or paid attention, so you should also check your sprockets for wear while you're at it.
Consult your user manual and ensure that your chain has the right amount of sag (tension), then clean it with CHAMPION PRORACING GP Chain Cleaner. Once thoroughly cleaned, make sure you give it a good amount of lubricant to ensure free movement and minimal friction with CHAMPION PRORACING GP Chain Lube.
Engine
Did you change the oil before winter? If not, now is the perfect time to do an oil change. To make the most of your bike this season, use high-performance engine oil that will unleash your machine's full power and torque while providing optimised protection to internal components.
If you did change your oil before winter, double-check your oil level. Always use engine oil that meets the manufacturer's specifications as outlined in your user manual. CHAMPION offers a wide variety of motorcycle oils, so consult our online selection tool for your best option.
Brakes
Perhaps the most important system to check after winter, your brakes are a high-priority item. The three things to check are: your brake pads, brake discs, and brake fluid.
If you've been working on the brakes or they are particularly dirty, use CHAMPION PRORACING GP Brake Cleaner. We also have brake fluid for motorcycles, CHAMPION PRORACING GP Brake Fluid DOT 4, which covers all regular use.
Forks
Motorcycle forks provide stability and comfort, keeping us connected to the road through that front contact patch.
An often-overlooked service item is fork oil, which should be replaced every 2 years or so. Why? Because over time the oil can become stressed and aged through oxidation, which can stop the forks from functioning as intended.
Wash & Care
So, you've now been out for a ride or two and your motorcycle is looking a bit dirty, it must be time for a wash! Take care of your machine with CHAMPION PRORACING GP Wash or CHAMPION PRORACING GP Wash & Shine – both will remove stubborn dirt and care for your paint to keep your bike looking its best. If your wheels are covered in brake dust and other hard-to-remove substances, why not try out CHAMPION PRORACING GP Wheel Cleaner?
You're ready to ride
There you go, you're now ready to ride! Take care and remember that motorcycle maintenance is a critical element of staying safe on – or off – the road. You should only use products that you know will look after you and your motorcycle, so always check out our products to find the perfect solution.