API SN Plus: we conquer new challenges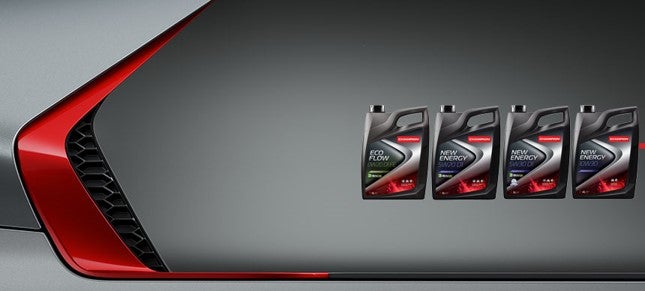 A major threat to high performance engines have led to the development of the API SN Plus supplement. Champion has already upgraded four products to SN Plus's demanding requirements.
To ensure that the right engine oil ends up in each vehicle is a complex matter. Some cars may need increased protection of the hot engine components while others require additional deposit control.

Both vehicle manufacturers and official instances sort these requirements into different oil categories, clarifying engine oil properties for everyone involved. But what if the existing categories contain no protection against a well-hidden but devastating problem? Well, they launch a quick fix in the form of a supplement. Recently, API has launched the SN Plus supplement to prevent LSPI (or Low Speed Pre-Ignition) from ruining both your engine and your day.
LSPI
The very efficient TGDI engines are extremely popular as they offer enhanced vehicle performance and great driving experience. However, these new designs came with a hidden flaw: the air-fuel mixture within TGDI engines can combust prematurely at low engine speeds! We have already written a great blog on this topic, so be sure to read this blog on LSPI if you want to know more about it.
Introducing upgraded Champion engine oils
Preventing LSPI from tearing an engine down is crucial, and the solution is contained within API SN Plus engine oils. We want you to push the boundaries of your TGDI engines, which is why we have upgraded four powerful engine oils with the demanding API SN Plus supplement!

CHAMPION NEW ENERGY 5W30 D1
TGDI engines are designed to run smooth, and the friction reducing additives within this engine oil allows the engine to run smoother than ever. The combination of extreme LSPI protection and friction reducing properties offer great component durability in all driving conditions.

CHAMPION ECO FLOW 0W20 D1 FE
This low viscosity engine oil optimises engine efficiency, which in its turn reduces fuel consumption. It proves that it combines extreme fluidity with ground-breaking engine protection, including LSPI protection, by meeting the API SN Plus requirements.
LSPI protection and complete component preservation are contained within this potent formulation. It achieves this high level of engine protection with its outstanding engine cleansing properties, which remove all harmful deposits from damaging the components.
This API SN Plus engine oil can be used to protect a broad range of American and Asian small and large passenger cars against LSPI. It preserves the original engine output, allowing you to optimise your driving experience on a daily base.
Should I use an API SN Plus oil?
Champion's Product Finder Tool is the easiest way to find the best oil for your vehicle, including those needing an API SN Plus engine oil. The tool matches the specific needs of your vehicle with our ground-breaking products, meaning that only the ideal engine oil ends up within your vehicle!